LIVE UNITED Day at The Capitol
March 1st, 2016 | Frankfort, KY

Live United Day is an opportunity for United Ways throughout the state to inform legislators about the local impact of issues related to education, financial stability, and health.
United Way of Northeastern Kentucky was one of the many United Ways in our state to go and participate in this wonderful event.
While at the State Capitol, Executive Director Jerri Compton and our BankOn VISTA Ashley Cobb-Lewis had the opportunity to sit down with State Representative Jill York.
They discussed issues within our community where UWNEK is working to make a difference. Rep. York was pleased at the progress made in Northeastern Kentucky through United Way programs like BankOn and Born Learning. 
First National Bank Gives a Bountiful Donation



Jan. 7th, 2016 | Grayson, KY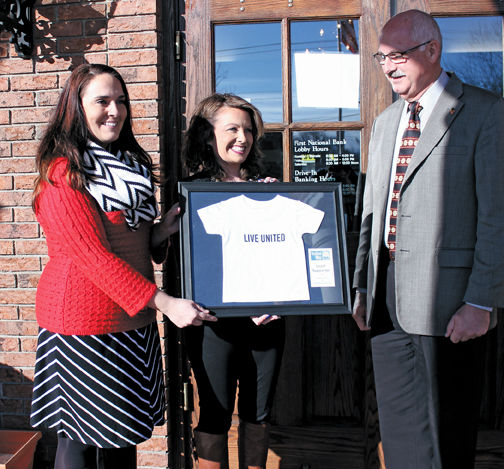 First National Bank of Grayson has donated over $10,000 during the 2015-2016 annual pledge campaign.
The United Way of Northeastern Kentucky could not be happier with their contribution.
UWNEK Executive Director Jerri Compton presented the "Live United" T-Shirt Plaque as a token of appreciation for their donations.
It's wonderful knowing that the employees of First National Bank are willing to participate in our campaign, and have participated for the past 15 years.  
"It's a pretty incredible thing, and we are so thankful," Jerri Compton explained.
Photographer: Adam Black | The Daily Independent
King's Daughters Medical Center Gives a Wonderful Donation



Dec. 17th, 2016 | Ashland, KY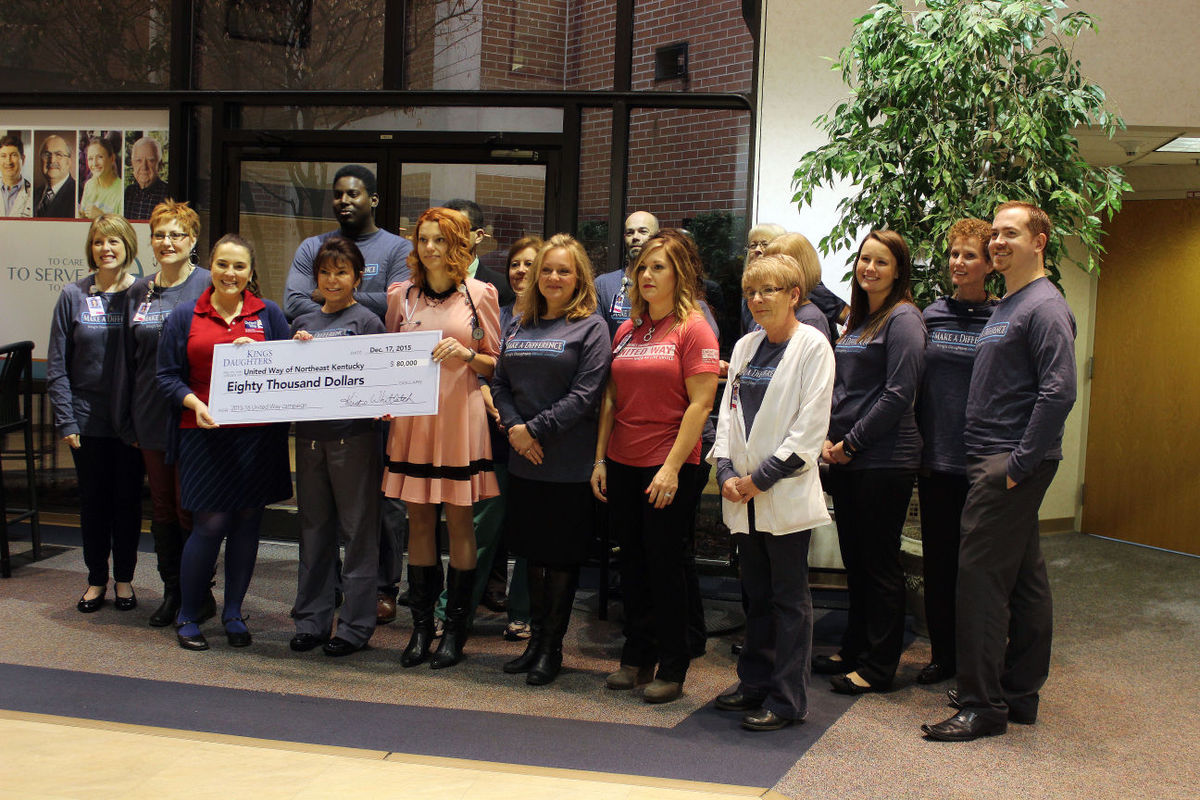 United Way of North Eastern Kentucky received an $80,000 donation from King's Daughters Medical Center during the 2015 - 2016 annual pledge campaign. 
This is a spectacular donation for UWNEK. Jerri Compton Executive Director was overwhelmed with excitement as they presented her with this check. 
She could not be more thankful than she is today for their generosity and their donation to this community. 
Our community is very grateful for all the staff, doctors, physicians, and other employees at KDMC for this generous contribution.
Photographer: Adam Black | The Daily Independent