REA
L P
EOPLE,
REAL HELP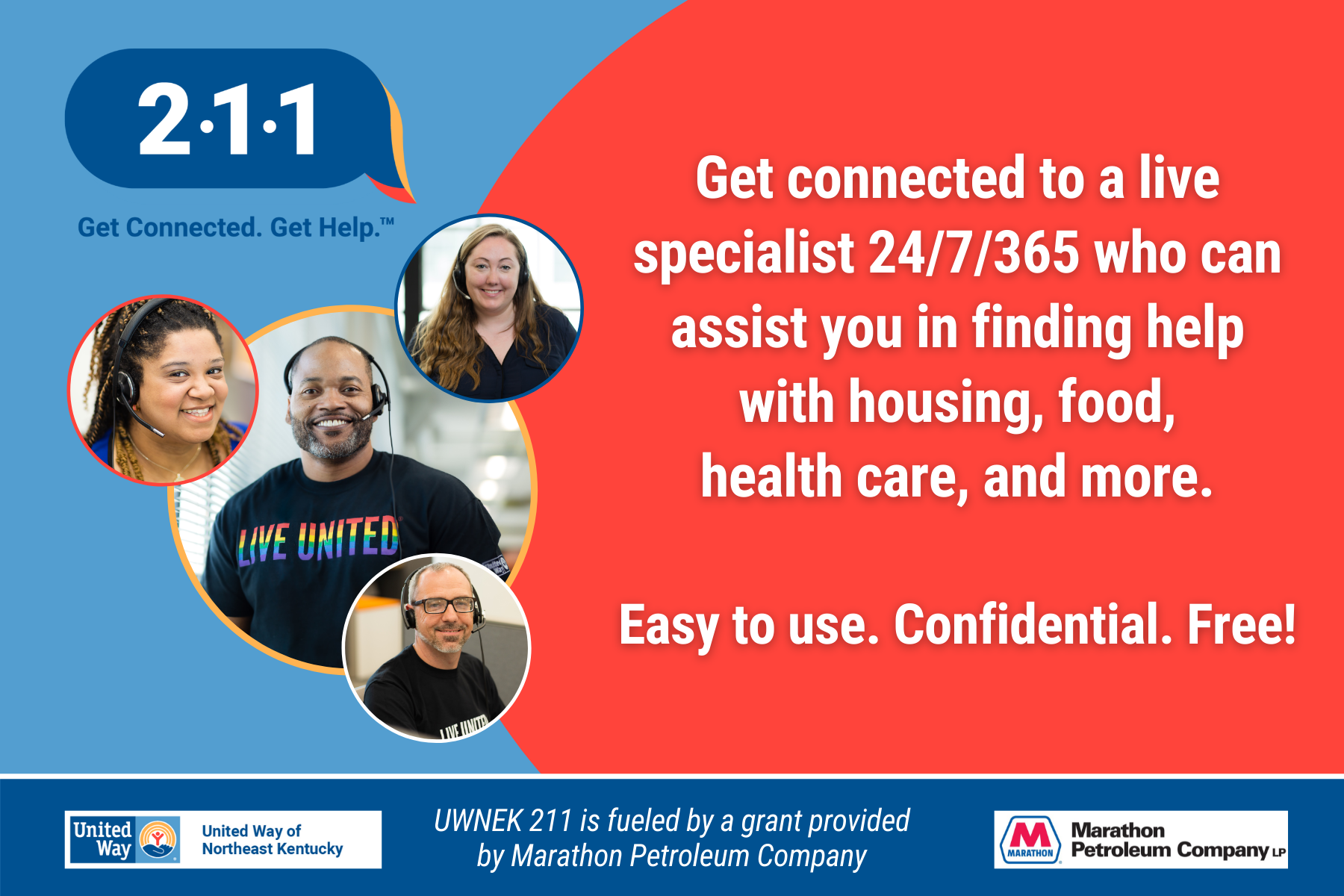 You are not alone. Every day thousands of people across North America turn to 211 for information and support - whether financial, domestic, health or disaster-related. 211 is a free, confidential referral and information service that connects people from all communities and of all ages to a specialist who will help you find local health and human services, 24 hours a day, seven days a week. Instead of multiple calls leading to dead ends, with one text message or call to 211, people can reach a trained specialist who will assess the full scope of their needs and match them to the right services.
211 is available throughout our five county region (Boyd, Carter, Elliott, Greenup, and Lawrence) by phone, text, and web. Callers should be able to dial 2-1-1 from any home, office or cell phone. If you do experience difficulties you can always reach the service through the toll-free number at 1-866-362-6211.
---
Image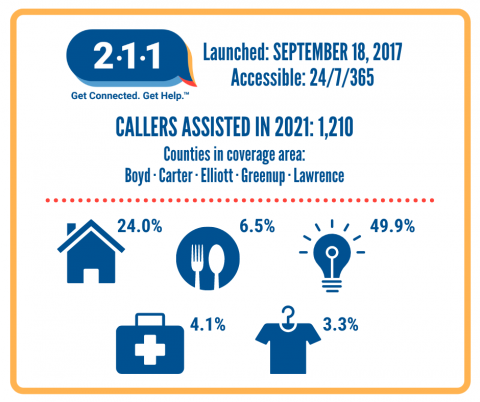 YOU'LL FIND INFORMATION ON:
Supplemental food and nutritional programs.
Shelter and housing options and utilities assistance.
Emergency information and disaster relief.
Employment and education opportunities.
Services for veterans.
Health care, vaccination, and health epidemic information.
Addiction prevention and rehabilitation programs.
Re-entry and job help.
Support groups for individuals with mental illnesses or special needs.
Safe, confidential paths out of physical and/or emotional domestic abuse.
Are you a service provider interested in getting listed in the United Way of Northeast Kentucky 2-1-1 Resource Directory?