REA
L P
EOPLE,
REAL HELP
211 is available throughout our five county region (Boyd, Carter, Elliott, Greenup, and Lawrence) by phone, text, and web. Callers should be able to dial 2-1-1 from any home, office or cell phone. If you do experience difficulties, you can always call toll-free at 866-362-6211.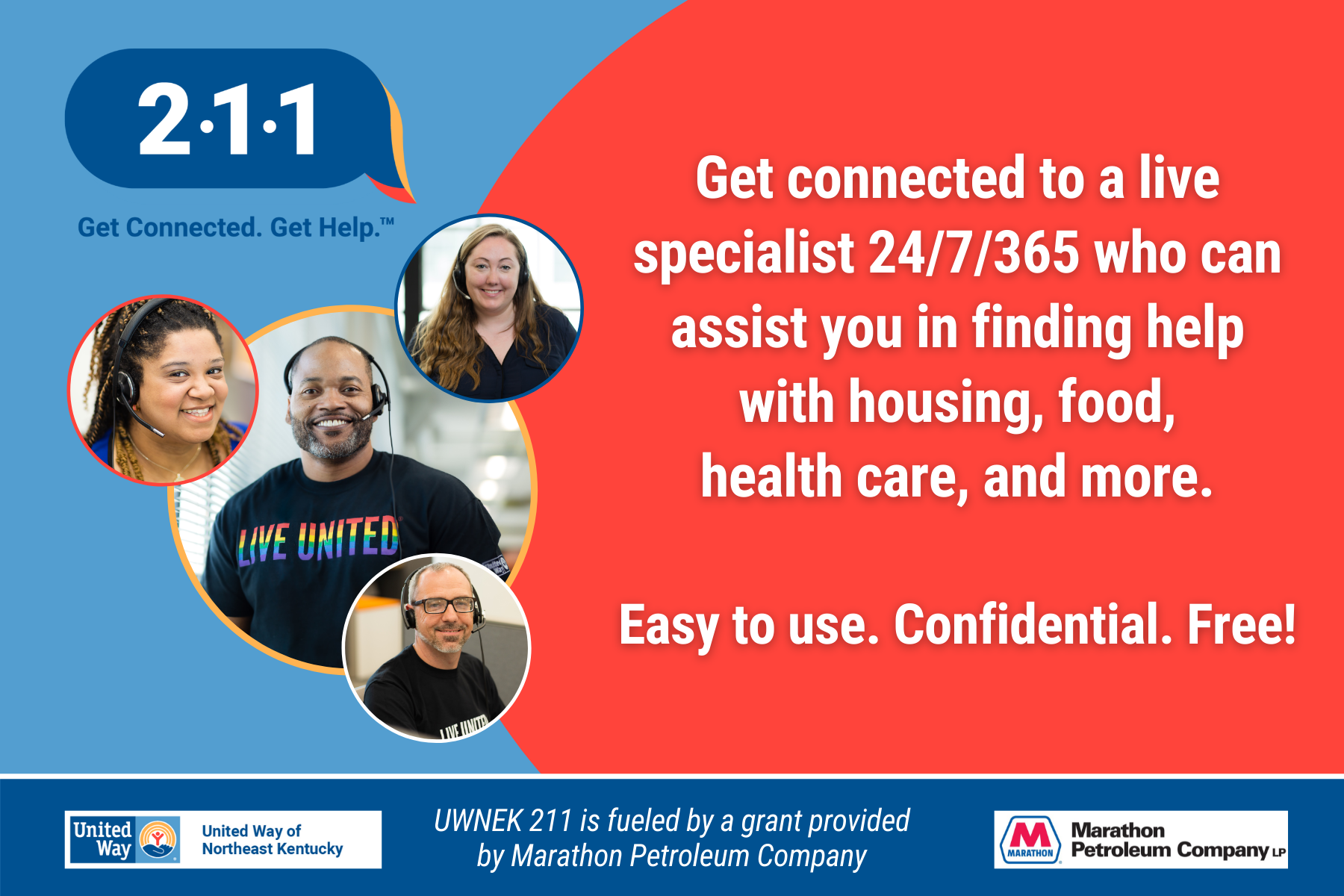 You are not alone. Every day thousands of people across North America turn to 211 for information and support - whether financial, domestic, health or disaster-related. 211 is a free, confidential referral and information service that connects people from all communities and of all ages to a specialist who will help you find local health and human services, 24 hours a day, seven days a week.
---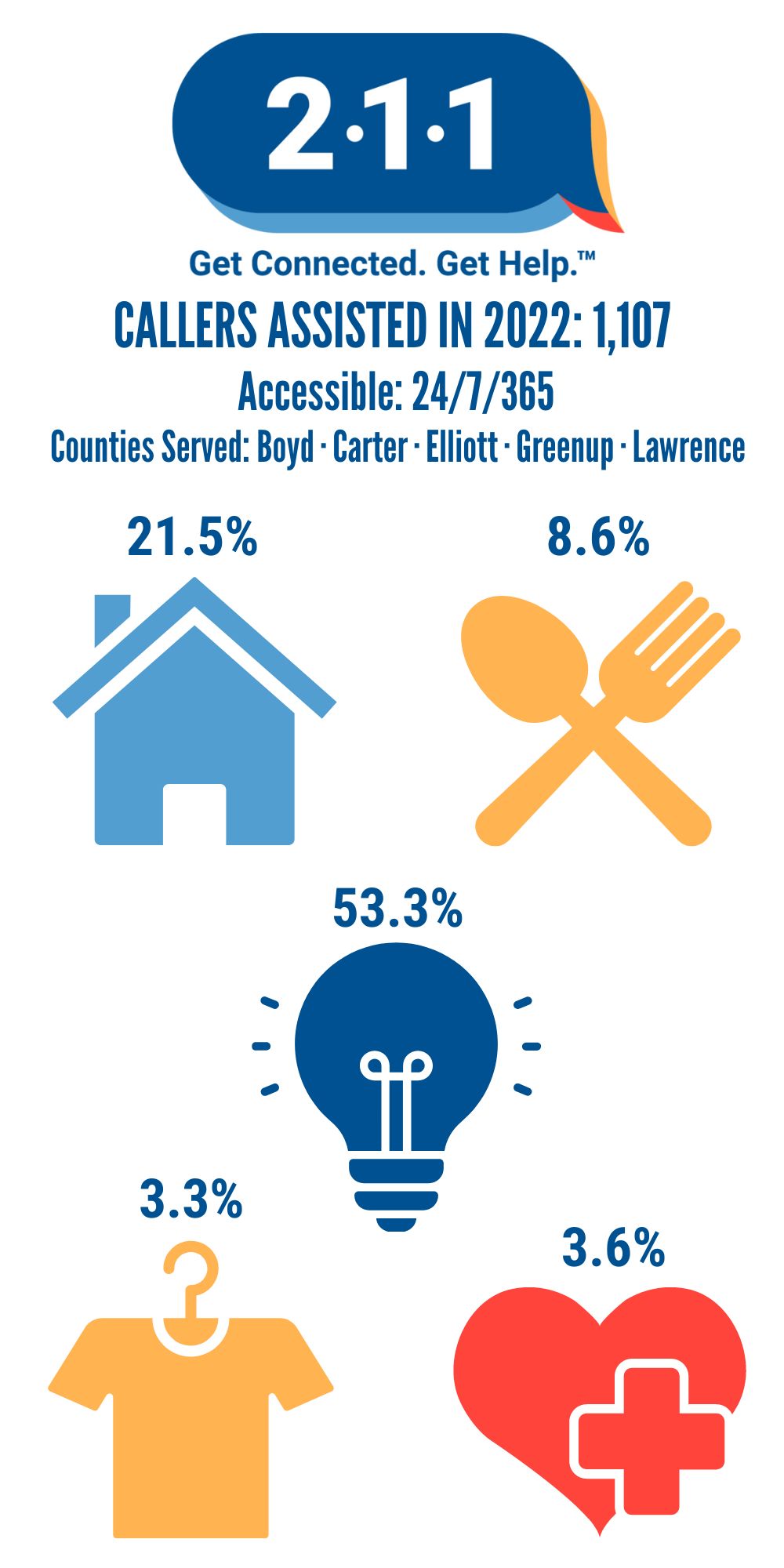 Are you a service provider interested in getting listed in the United Way of Northeast Kentucky 2-1-1 Resource Directory?