LIVE UNITED DAY at The Capitol · March 1, 2016 | Frankfort, KY
LIVE UNITED Day is an opportunity for United Ways throughout the state to inform legislators about the local impact of issues related to education, financial stability, and health. United Way of Northeast Kentucky was one of the many United Ways in our state to go and participate in this wonderful event. While at the State Capitol, Executive Director Jerri Compton and our BankOn VISTA Ashley Cobb-Lewis had the opportunity to sit down with State Representative Jill York. They discussed issues within our community where UWNEK is working to make a difference. Rep. York was pleased at the progress made in Northeastern Kentucky through United Way programs like BankOn and Born Learning.
First National Bank Gives a Bountiful Donation · January 7, 2016 | Grayson, KY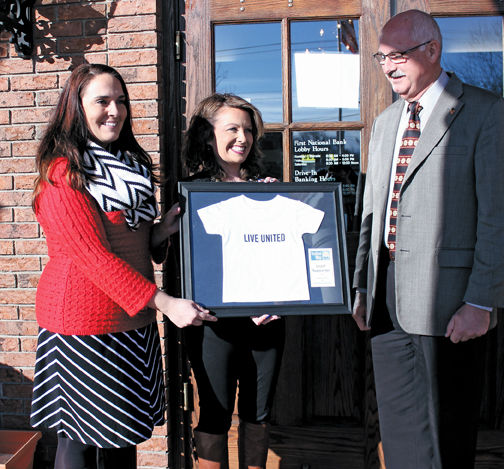 First National Bank of Grayson has donated over $10,000 during the 2015-2016 annual pledge campaign. The United Way of Northeast Kentucky could not be happier with their contribution. UWNEK Executive Director Jerri Compton presented the "Live United" T-Shirt Plaque as a token of appreciation for their donations. It's wonderful knowing that the employees of First National Bank are willing to participate in our campaign, and have participated for the past 15 years.
"It's a pretty incredible thing, and we are so thankful," Jerri Compton.
Photographer: Adam Black | The Daily Independent
King's Daughters Medical Center Gives a Wonderful Donation · December 17, 2016 | Ashland, KY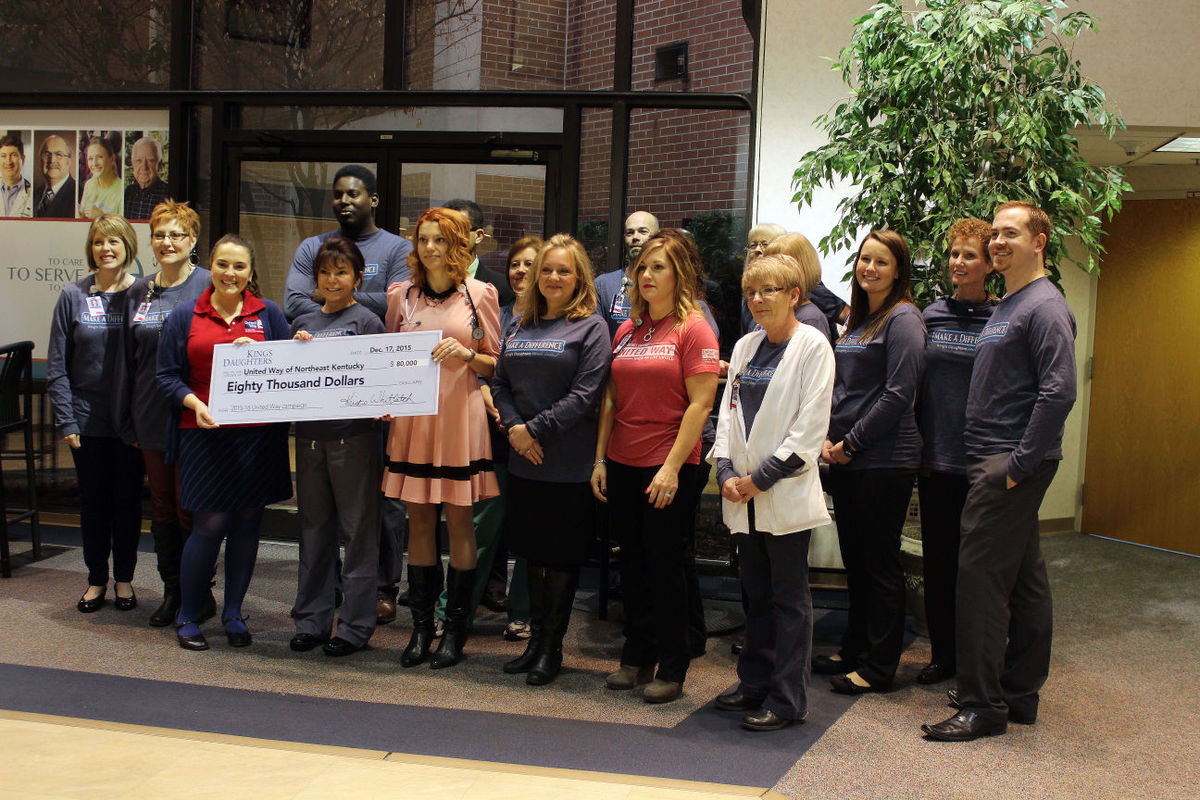 United Way of Northeast Kentucky received an $80,000 donation from King's Daughters Medical Center during the 2015 - 2016 annual pledge campaign. This is a spectacular donation for UWNEK. Executive Director, Jerri Compton was overwhelmed with excitement as they presented her with this check.
"Our community is very grateful for all the staff, doctors, physicians, and other employees at KDMC for this generous contribution," Jerri Compton.
Photographer: Adam Black | The Daily Independent
Born Learning Trail Installation · May 15, 2021 | Ashland, KY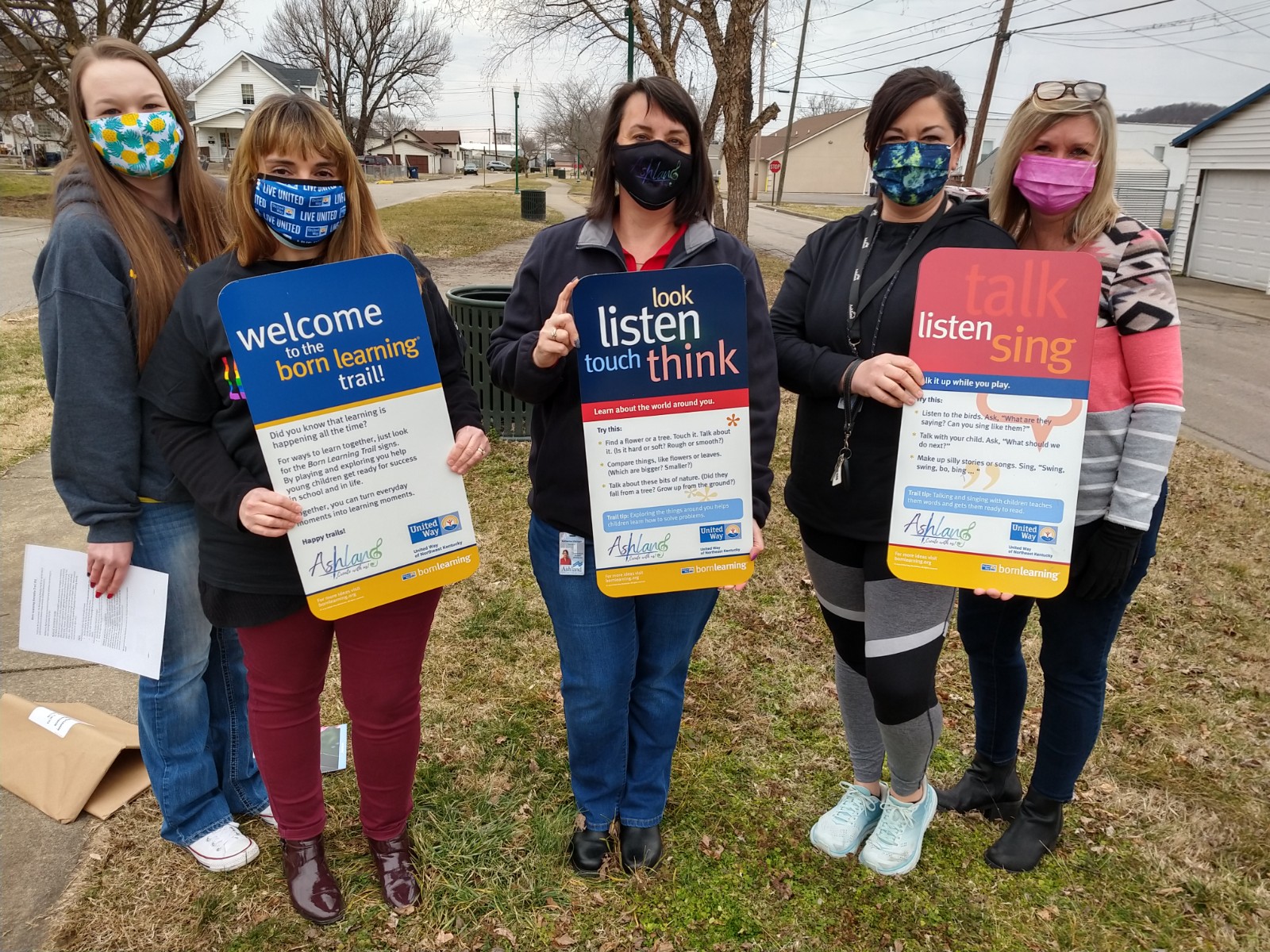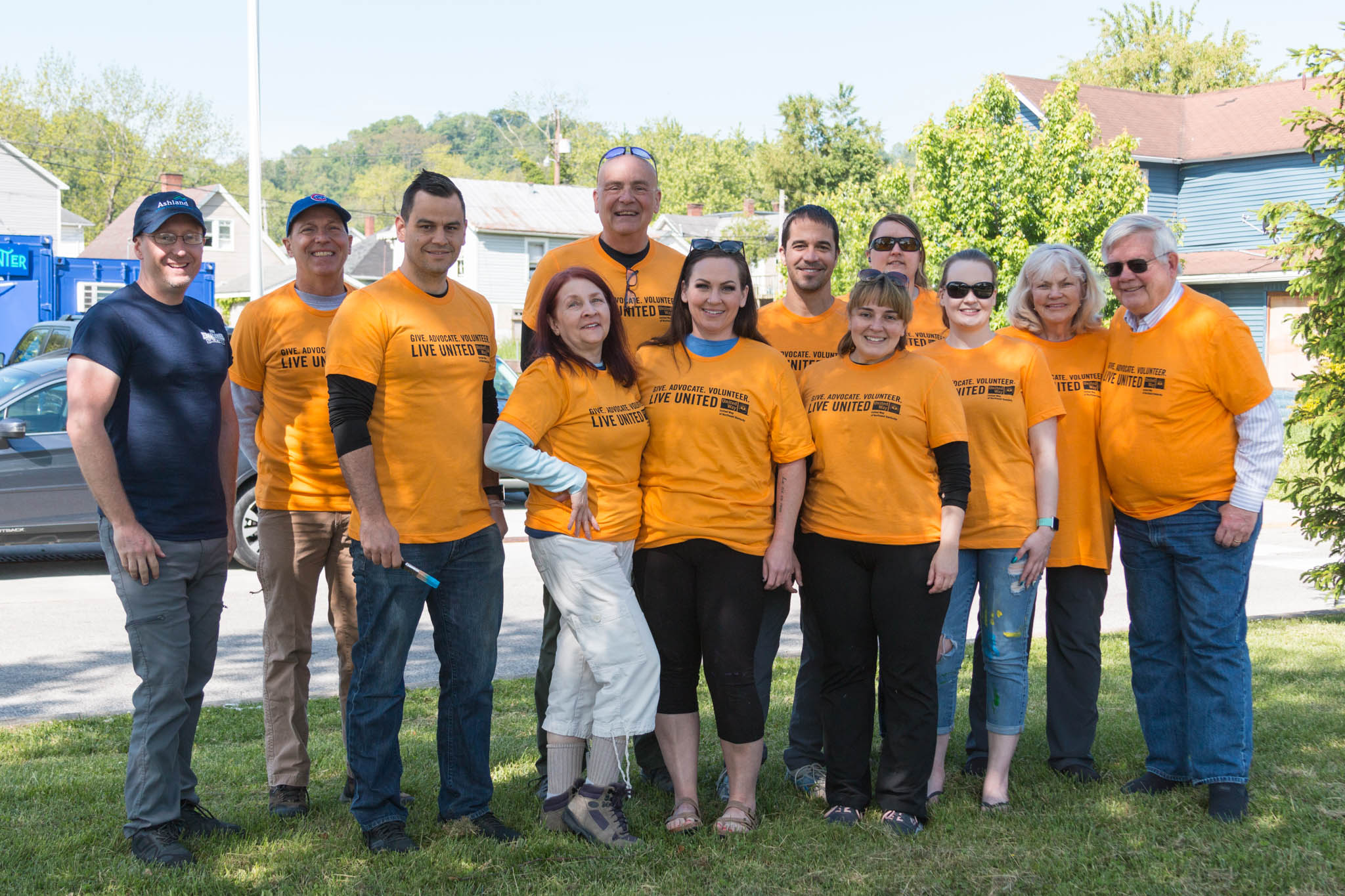 Photographer: Angy Hall Ross | UWNEK
We couldn't be more excited about this project! Born Learning is an evidence-based program that helps prepare children for kindergarten. It helps build cognitive and emotional skills and nurture relationships between children and parents/caregivers through a series of interactive classes. Our Born Learning program in the Ashland area is expertly guided in conjunction with our fabulous FRYSC Directors and early childhood staff. The Born Learning Trail is an outdoor extension of the program, offering a series of trail signs and interactive activities to engage young minds and encourage learning and creativitity. Each year, UWNEK hosts a 5K with the help of high school students which helps support and continue this great program and offer this first chance at a trail in the region. This inaugural trail is located in the east end of Ashland directly in front of the Carol Jackson Unity Center and running through the park along Railroad Avenue. Thank you to all of the volunteers, sponsors, the UWNEK staff, board, the City of Ashland, Sherwin Williams and everyone who helped make it possible!